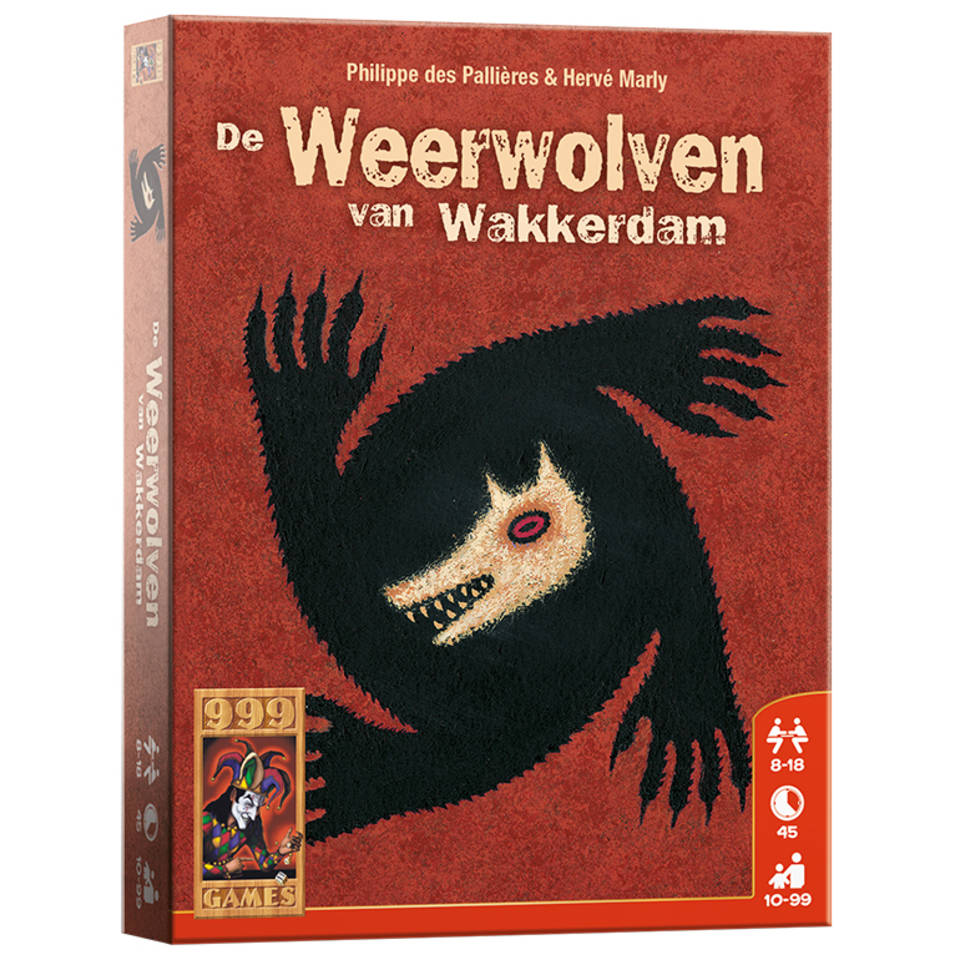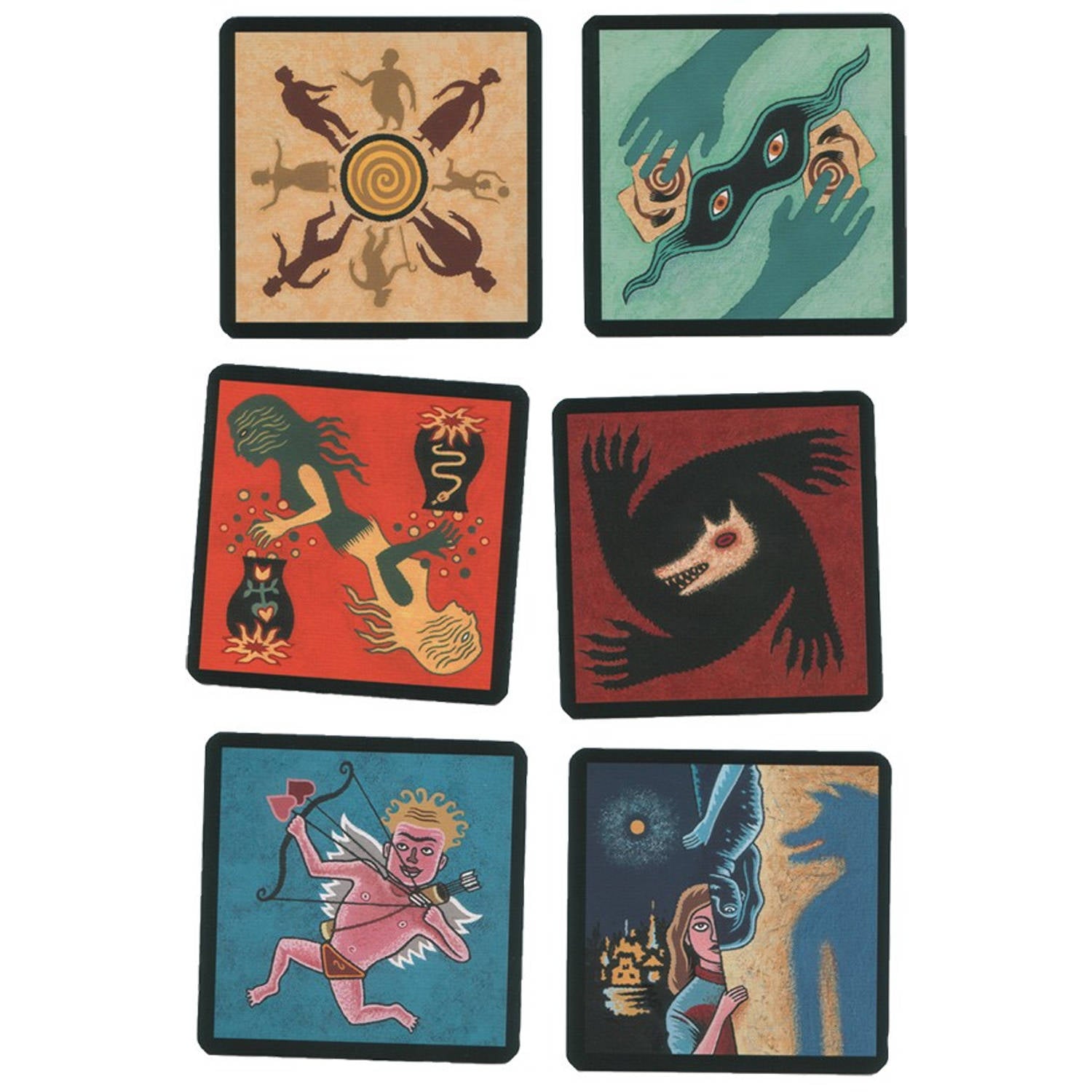 Weerwolven van Wakkerdam
Pickup available at Kinkerstraat 117
Usually ready in 4 hours
Kinkerstraat 117
Pickup available, usually ready in 4 hours
Kinkerstraat 117
1053 DL Amsterdam
Netherlands
31206854600
*NOTE: THIS GAME IS ONLY AVAILABLE IN DUTCH*
Vreedzame burgers binden de strijd aan tegen de weerwolven in hun midden. Het is echter onduidelijk wie dat precies zijn. Slagen ze erin om de weerwolven te ontmaskeren of elimineren ze per abuis onschuldige dorpsgenoten?

Het spel wordt door een spelleider gestuurd. Iedere speler krijgt een rol toebedeeld. Het kan gaan om gewone burgers en weerwolven, maar ook om speciale karakters als de heks, de jager of het onschuldige meisje. Ieder karakter doet iets speciaals. De spelleider geeft 's nachts aan dat iedereen zijn ogen moet dichtdoen en roept steeds de karakters op, die dan hun eigenschap mogen uitvoeren. De weerwolven elimineren aan het einde van de nacht een burger. Als het weer dag wordt, bespreken de burgers in een vergadering de gebeurtenissen van de afgelopen nacht en mogen ze proberen om een weerwolf te elimineren. Maar omdat de weerwolven zelf ook aan de vergadering deelnemen, is die beslissing meestal niet eenvoudig…

Weerwolven van Wakkerdam is een ideaal spel voor op kinderpartijtjes, kampeerevenementen en eigenlijk al die momenten dat je met veel mensen bent. Zeker als je er in slaagt om met kaarsen of een kampvuur een mysterieuze sfeer te creëren, is succes verzekerd.
Specificaties
– Inhoud: 24 karaktertegels
– Inclusief spelregels
– Afmetingen: 12,3 x 9,7 x 2 cm