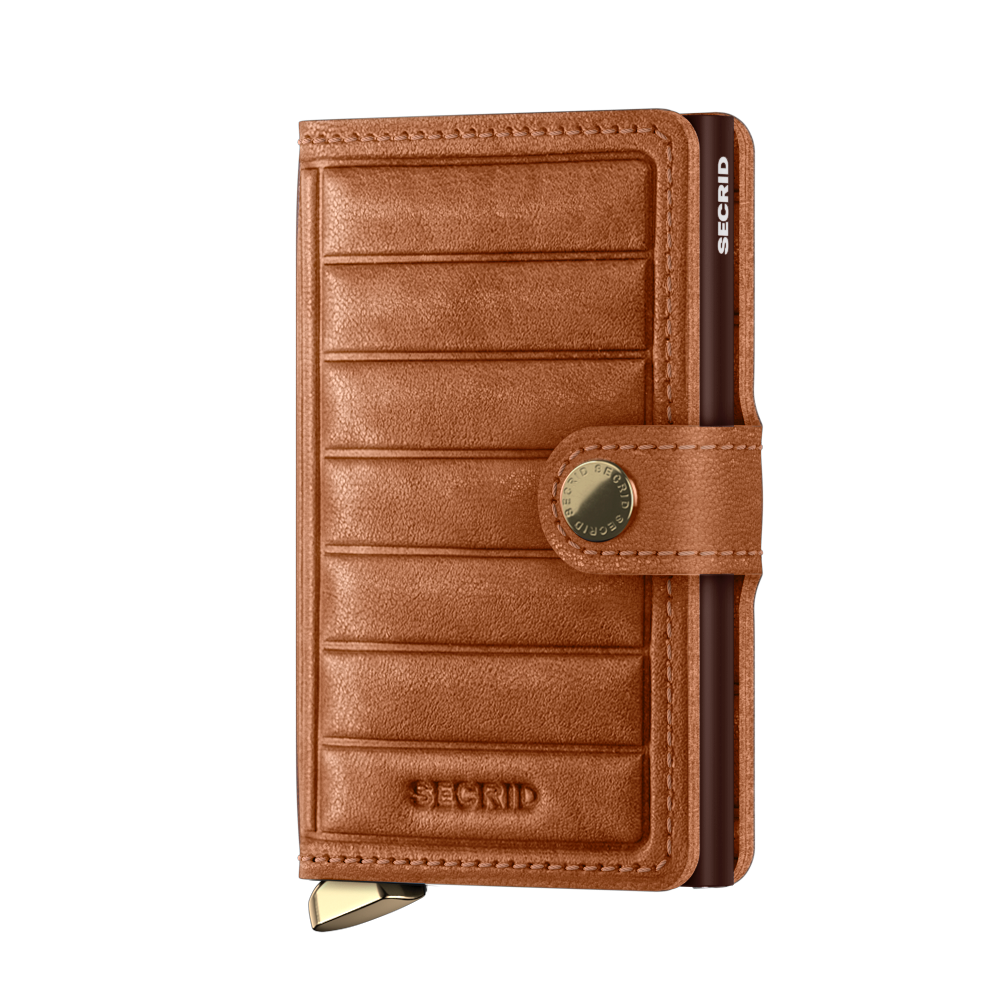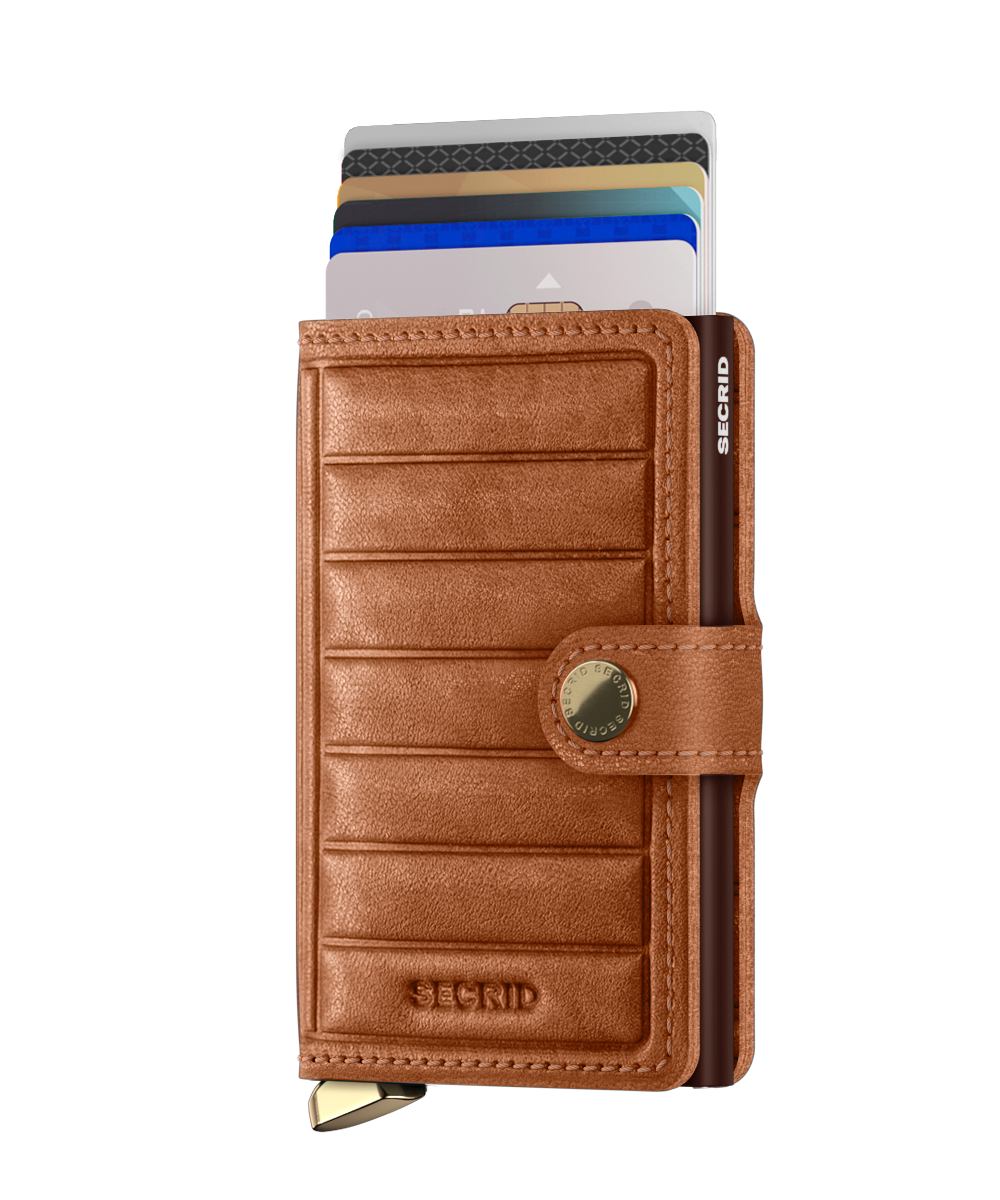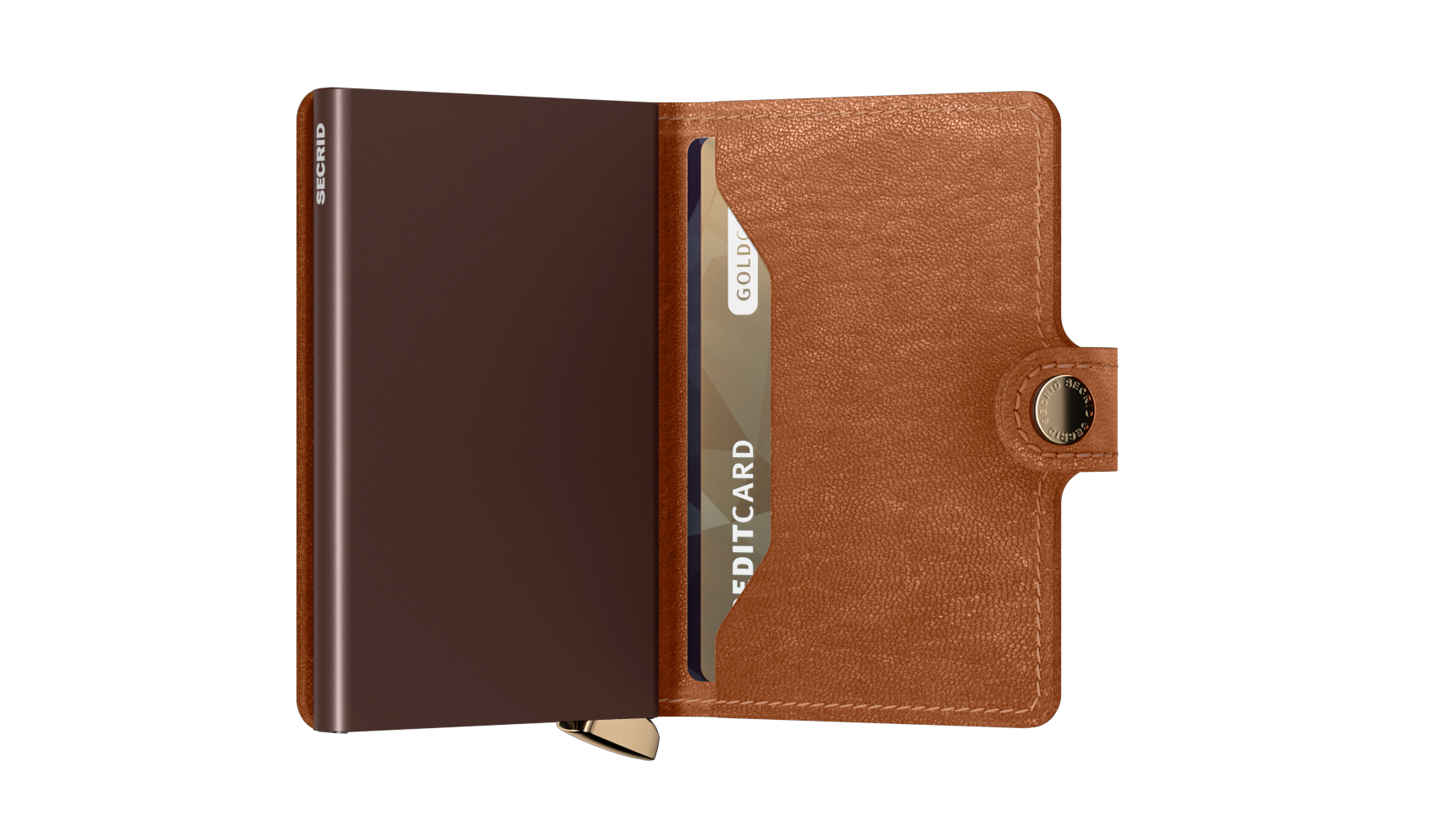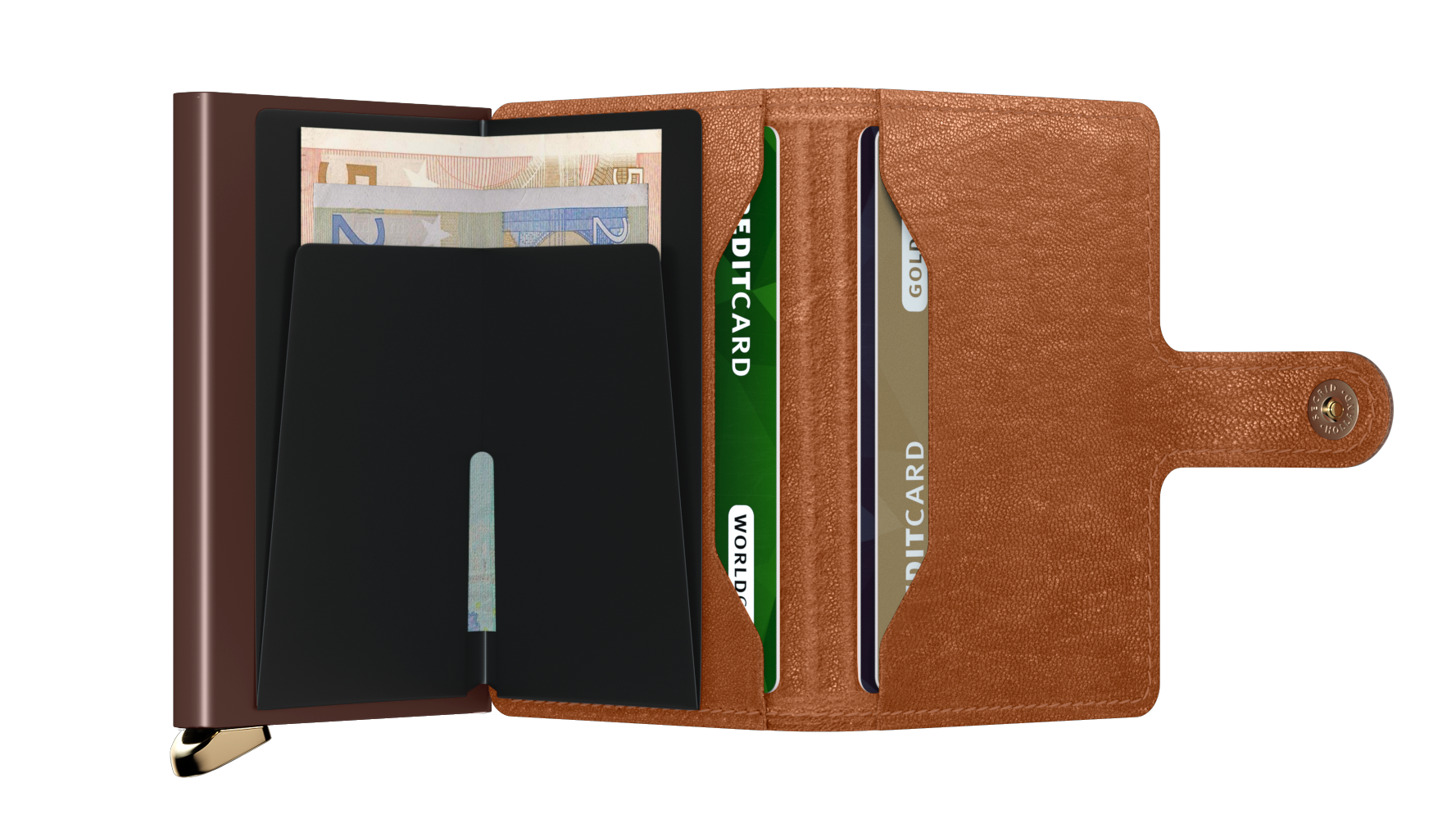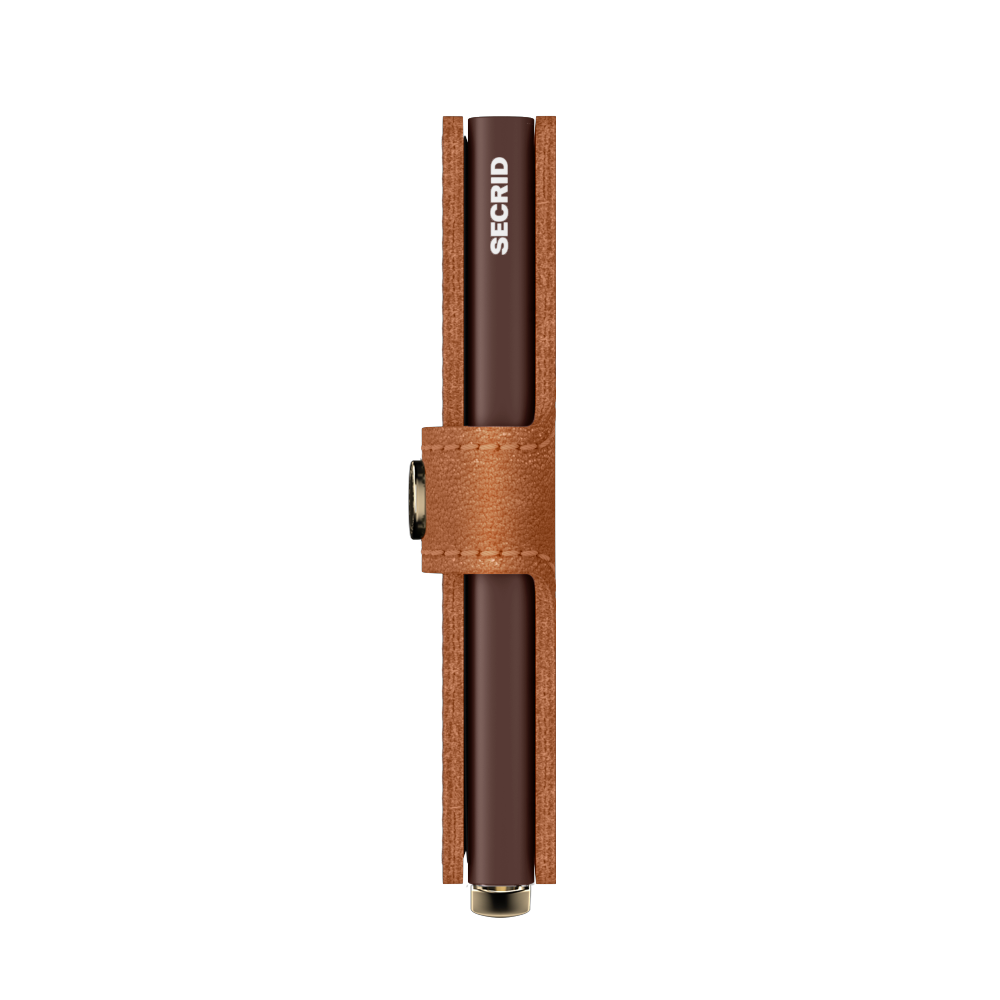 Secrid Miniwallet premium Emboss Lines cognac
The Secrid premium collection aims to be as sustainable as possible. The card protector has a stainless steel button with a diamond pattern on the bottom. The leather of the embossed lines is made of sheep leather in Italy. And is inspired by the interior of luxury cars.
Based on the Secrid Cardprotector, the Miniwallet is both a compact and secure wallet. In addition to six cards in the Cardprotector, the interior offers space for a few cards, paper money, receipts, business cards and some coins. The Miniwallet is compact and, because of the press stud closure, easy to carry in any bag.
Material
Housing of Cardprotector: solid aluminium
Wallet: European leather
Number of cards in Cardprotector
Max. 4 – 6 cards
Extra space for: Extra cards ± 4, business cards, cash, possibly some coins.
Dimensions Product: 65 * 102 * 21 mm
Packaging: 105 * 115 * 29 mm
Weight Product: 72 grams
Product in packaging: 112 grams