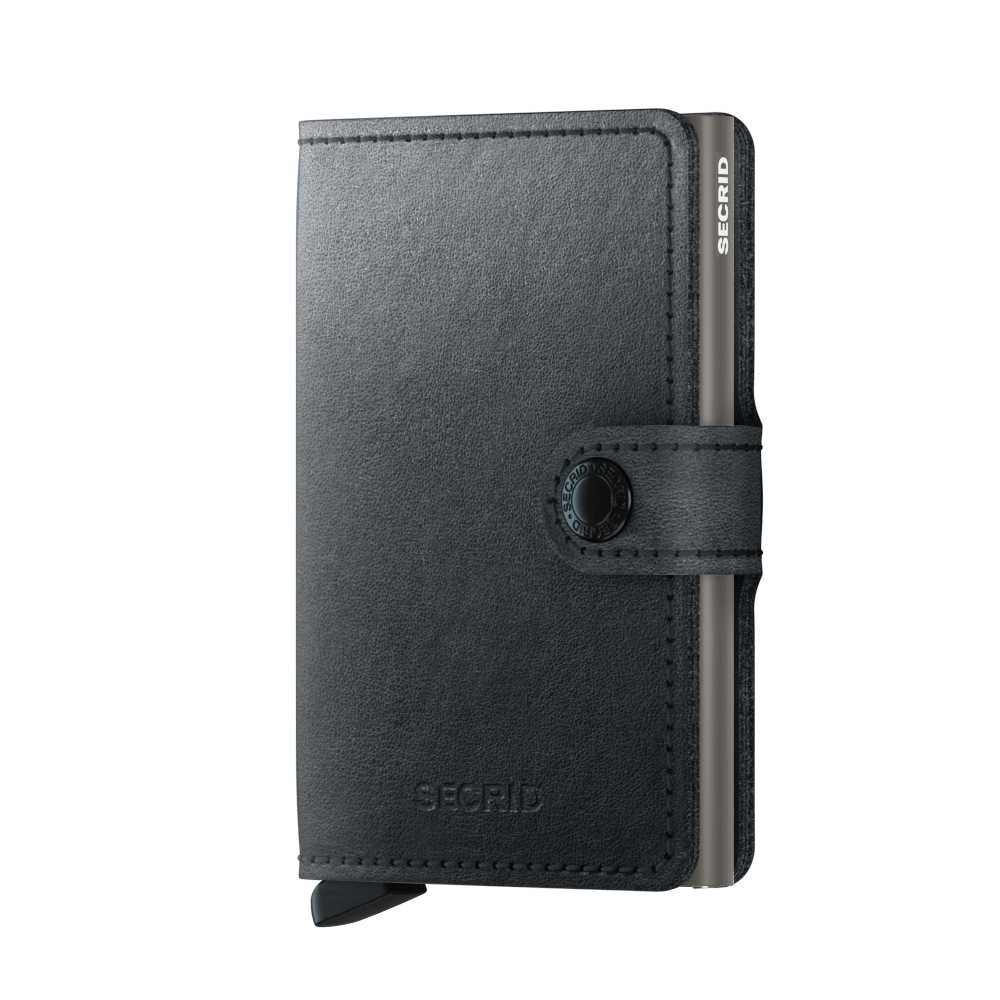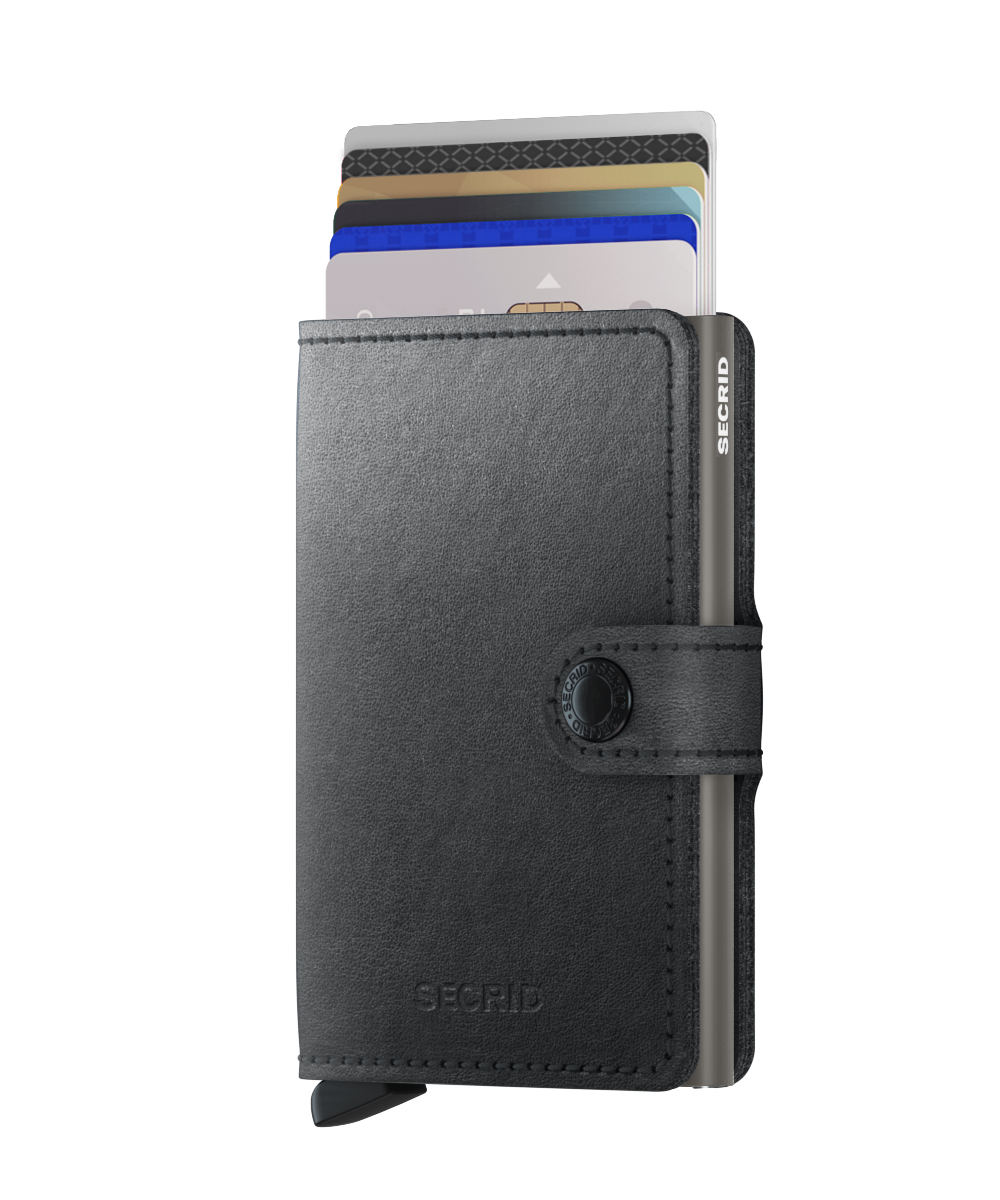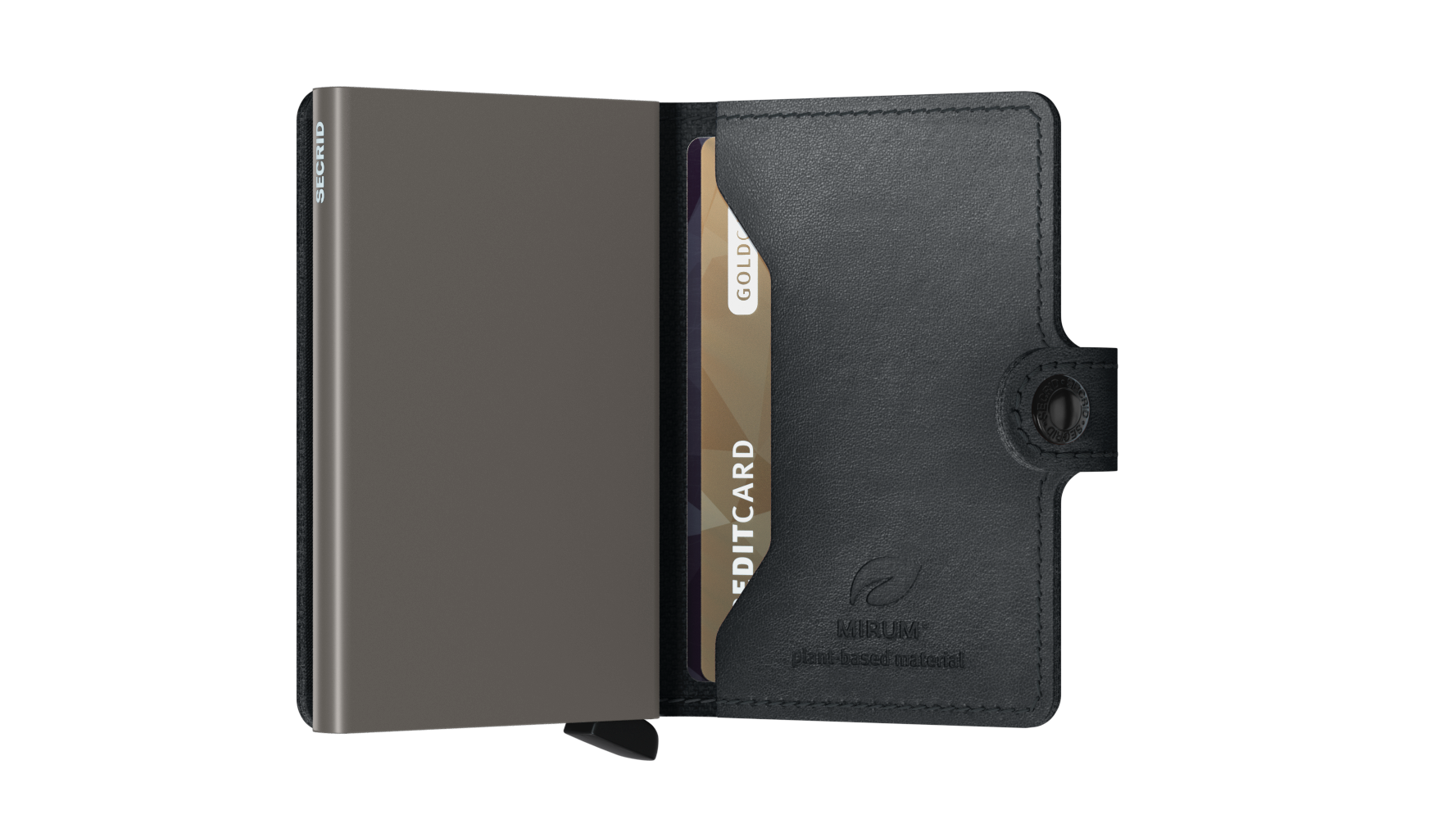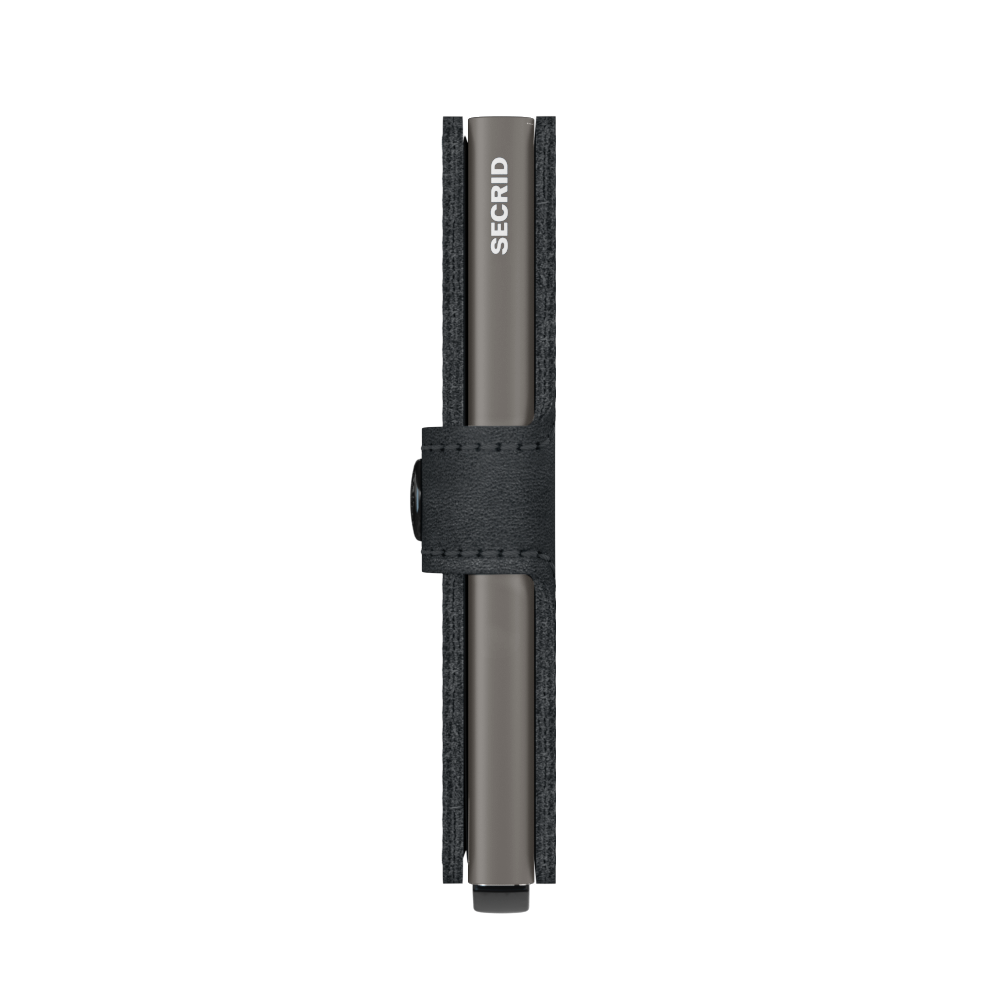 Secrid Miniwallet Mirum (non-leather) black
This unique Miniwallet is made of plant-based material, perfect if you are looking for an alternative to leather.
Based on the Secrid Cardprotector, the Miniwallet is both a compact and secure wallet. In addition to six cards in the Cardprotector, the interior offers space for a few cards, paper money, receipts, business cards and some coins. The Miniwallet is compact and, because of the press stud closure, easy to carry in any bag.
Material
Housing of Cardprotector: solid aluminium
Wallet: European leather
Number of cards in Cardprotector
Max. 4 – 6 cards
Extra space for: Extra cards ± 4, business cards, cash, possibly some coins.
Dimensions Product: 65 * 102 * 21 mm
Packaging: 105 * 115 * 29 mm
Weight Product: 72 grams
Product in packaging: 112 grams